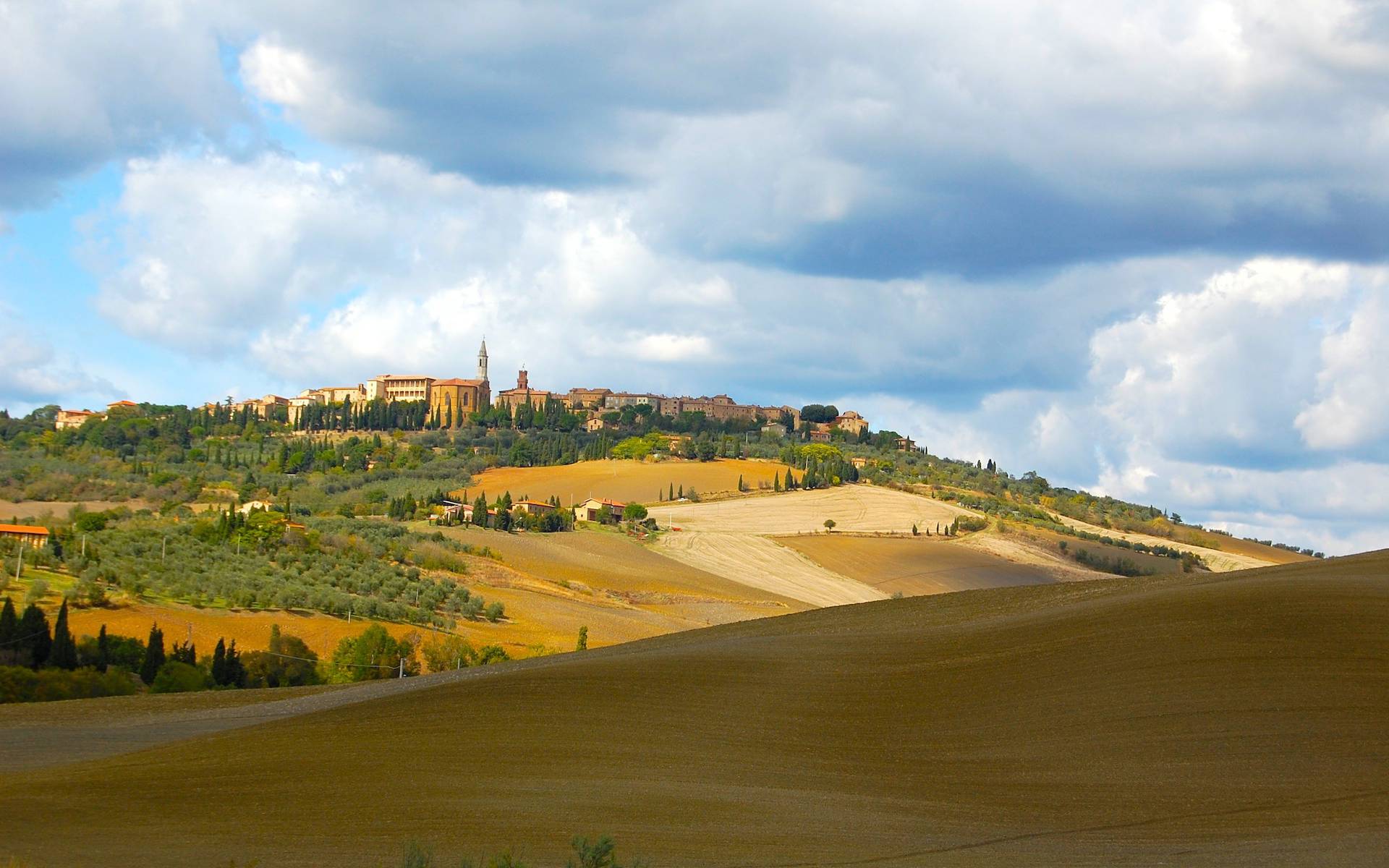 Where?
Like many agricultural properties in Tuscany, Agriturismo Cerreto feels like it's a world away from everything; but in fact, it is perfectly situated for touring the wonders of southeastern Tuscany. Just look at the enormous panorama that stretches out in front of you! The impossibly beautiful landscape of the Val d'Orcia is framed like a painting from every angle.
Pienza, one of the treasures of the Italian Renaissance, is our nearest neighbor and lies within hiking distance of us. San Quirico d'Orcia is just beyond; take a bike through the UNESCO-protected Val d'Orcia and have http://farmaciaitaly.com/cialis.html lunch.
The world famous (and famously filmed!) Sant'Anna in Camprena is our neighbor to the north.
Montalcino and Montepulciano, producers of some of the world's finest wines, are each a delightful 30 minutes drive from Cerreto.
World-class spas, Bagno Vignoni, Chianciano Terme, and San Casciano dei Bagni, offer thermal and mineral baths, luxurious spa treatments, and wellness consultations.
Arezzo, Perugia, Siena, San Gimignano, Orvieto—glorious examples of central Italian art, architecture, and culture—are all easy day trips from Cerreto.
Here's a useful list of links to help you start your planning:
Siena Province http://www.italia.it/en/discover-italy/tuscany/siena.html
Val d'Orcia http://whc.unesco.org/en/list/1026
La Foce http://www.lafoce.com/
Bagno Vignoni http://www.cretedisiena.com/paesi/Bagno_Vignonienglish.htm
Pienza http://whc.unesco.org/en/list/789
http://www.italia.it/en/travel-ideas/unesco-world-heritage-sites/pienza-the-ideal-city.html
Montepulciano http://www.stradavinonobile.it/
http://www.consorziovinonobile.it/
http://www.montepulciano.com/index.eng.php
http://www.termedimontepulciano.it/en/
Montalcino www.montalcino.net
www.consorziobrunellodimontalcino.it
Directions to Agriturismo Cerreto
Via Train: Chiusi-Chianciano Terme station
There are several car rental offices and taxis located steps away from the station entrance.
Via Auto from the South/Fiumicino Airport/Rome: A1 Autostrada, Exit Chiusi-Chianciano Terme-Montepulciano. Follow SP146 toward Chianciano, Montepulciano and Pienza
Via Auto from the North/Florence: A1 Autostrada, Exit Valdichiana/Bettole. Follow signs toward Torrita di Siena, Pienza
From Pienza: Continue on SP146 toward Siena. After 1 mile, turn right on SP71 toward Trequanda/San Giovanni d'Asso. In approximately 2 miles, our road will be on your left.
GPS Coordinates: Latitude: 43.114492 Longitude: 11.653498